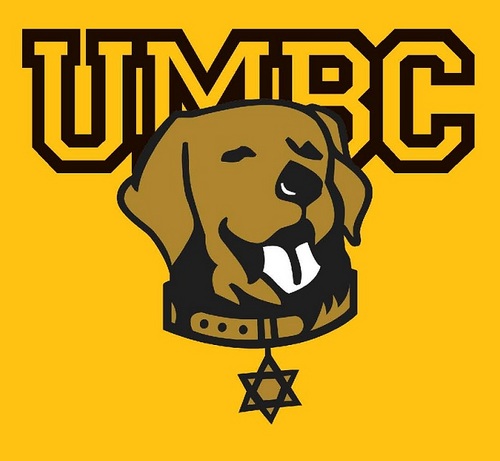 For my activism project I collaborated with the University of Maryland, Baltimore County Hillel (http://www.umbchillel.org/) in order to create a women's Rosh Chodesh group.  Rosh Chodesh is a holiday the marks the beginning of each new month on the Jewish calendar and is typically a holiday dedicated to women.  In honor of this holiday UMBC Hillel and I wanted to create a group for those who identify as Jewish women to come hangout and have meaningful discussions together.  It would also serve as a chance to get more women involved in Jewish life on campus and therefore expand UMBC Hillel's outreach to students.
The reason it was important to create this group is because the number of women involved in Jewish life on campus is far lower than the number of men.  The goal is to give Jewish women on campus a place to meet in an open and safe environment.  By doing this we are promoting discussion in the community and getting women more interested in participating in on campus Jewish life.  
In order to create the group I lead a team consisting of myself and two other people.  Together we met, decided on a theme, woman of the month, activity, and speaker for our event.  We also designed the event to be a group that met on a monthly basis.
To get people interested in the group it was important to be proactive about advertising and getting in touch with people.  I designed flyers, sent out messages on Facebook, created Facebook events (https://www.facebook.com/umbchillel/), and emailed out reminders about the upcoming group meeting dates.  With the help of Hillel a list was also compiled of all the women involved in/known to UMBC Hillel on campus.  This list was then divided up the based on who in my team knew the individuals and what the best way to approach them, in order to gain interest, was.  We then began contacting these people individually and meeting up with them to gain interest and give people a personal connection.  The hope was that by doing this they would want to come to the group the first time, and then by continuing to make and strengthen those connections they would keep coming back.
This event was successful from the very beginning.  Our first group meeting had 17 women participate in it that all came from different backgrounds.  It was the most Jewish women to ever participate in a Hillel event and it was also the most Orthodox Jewish women to ever participate in a Hillel event.  The events that followed for Rosh Chodesh consistently had 8 to 10 women present.  We also had a range of activities and plans scheduled for these meetings that went from speakers, to art projects, to discussion, and even food.
The group went from gaining almost half the women in reached out to, in the very first meeting, to getting a quarter of the women we reached out in the meetings that followed.  Despite this it still served an important purpose in the Jewish community on campus.  Due to Rosh Chodesh many Jewish women on campus, who were previously uninvolved in Jewish life, now had a reason to be active in the community.  This group also served as a means to get women interested in other events and programs taking place in the on campus Jewish community and helped to further grow the number of people UMBC Hillel was reaching in all of it's events, regularly.
This project has taught me a lot about activism since I have started it.  I used to think activism was just something you did where you stood outside of a building, company, or organization and protested practices/ideologies you disagreed with.  Whenever I thought of activism it was synonymous with picket signs.  Before this project I never really considered that I am an activist and that activism is much more that protesting.  Activism can be about addressing a need or solving a problem within your community.  That's what Rosh Chodesh was doing.  It's about identifying something that doesn't work and coming up with ways of creating a solution.  Rosh Chodesh was created to fix the problem of not having enough women involved in Jewish life on campus and addressing why women didn't get involved in the first place.  We determined that a group was the best way to get interest because it gave Jewish women on campus a chance to forge connections with each other that would allow them to feel more comfortable participating in other events UMBC Hillel had to offer.  
I've also learned that even reaching or achieving your goal on a project with activism does not mean the project stops or ends.  Sometimes the project grows or needs to be maintained in order to continue being a solution.  For instance UMBC Hillel is making Rosh Chodesh a permanent program that they will have every semester and I will be running it again next year when classes start back up.  
Overall, my activism project has been a huge success.  I did not achieve all of it's goals, however it did spark change within the Jewish community here at UMBC.  Due to Rosh Chodesh more people as a whole have been involved in Jewish life on campus this semester.  The number of events and activities offered to students on campus by UMBC Hillel has also grown significantly and my project was part of that growth.  Rosh Chodesh also sparked UMBC Hillel to offer other women based programs this semester, such as a Women's Seder and has encouraged them to create intern positions for next year that are designed with the idea of getting more women involved in Jewish life and creating more programing for them on campus.